Precision machining in the telecommunications industry –
Precision mechanics company in France
Following the technicality's evolution of telecommunications, mechanical parts used in these types of systems need to respond to a consistently increasing demand in precision. Dupuis Mécanique, a precision machining company located in France and operating all over Europe, wishes to support this evolution and, therefore, answer to the needs of this global market.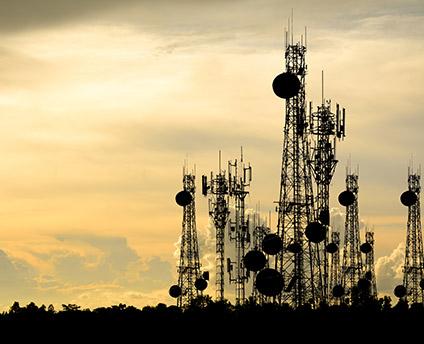 Development of telecommunications
In order to continuously amplify the range of wireless networks, the growing field of telecommunications is now heading towards the use of increasingly higher frequencies. This meets suitably the needs of a market, which intends to grow incrementally.
However, the optimisation of the networks' capacity requires the production of high precision mechanical parts, of which the technicality is the core business of Dupuis Mécanique, a French machining company.
Induxial a été créée, par des sociétés pour répondre aux besoins en constante évolution des principaux donneurs d'ordres :
Our French machining company for the telecommunications industry

Our precision mechanical engineering company operating in France, Belgium and Switzerland, has the objective to support the evolution of the sector towards increasingly higher operating frequencies. We therefore invest alongside international partners, with whom we maintain relations, which result in the development of constantly more precise components of telecommunications devices.

We then hold the ability to undertake feasibility studies, both economically and technically, of particular demands of innovation in precision mechanical machining. As experts in precision machining in France, we now contribute on a global level.

Indeed, our French precision machining company's internal organisation allows us to offer both on a quality and logistics levels, an efficient conception and production system of precision mechanical parts, from the first choice of raw material to parts machining and shipping of assembly lines.